After a two year collaboration, our Reflexology Hand and Foot Charts are HERE!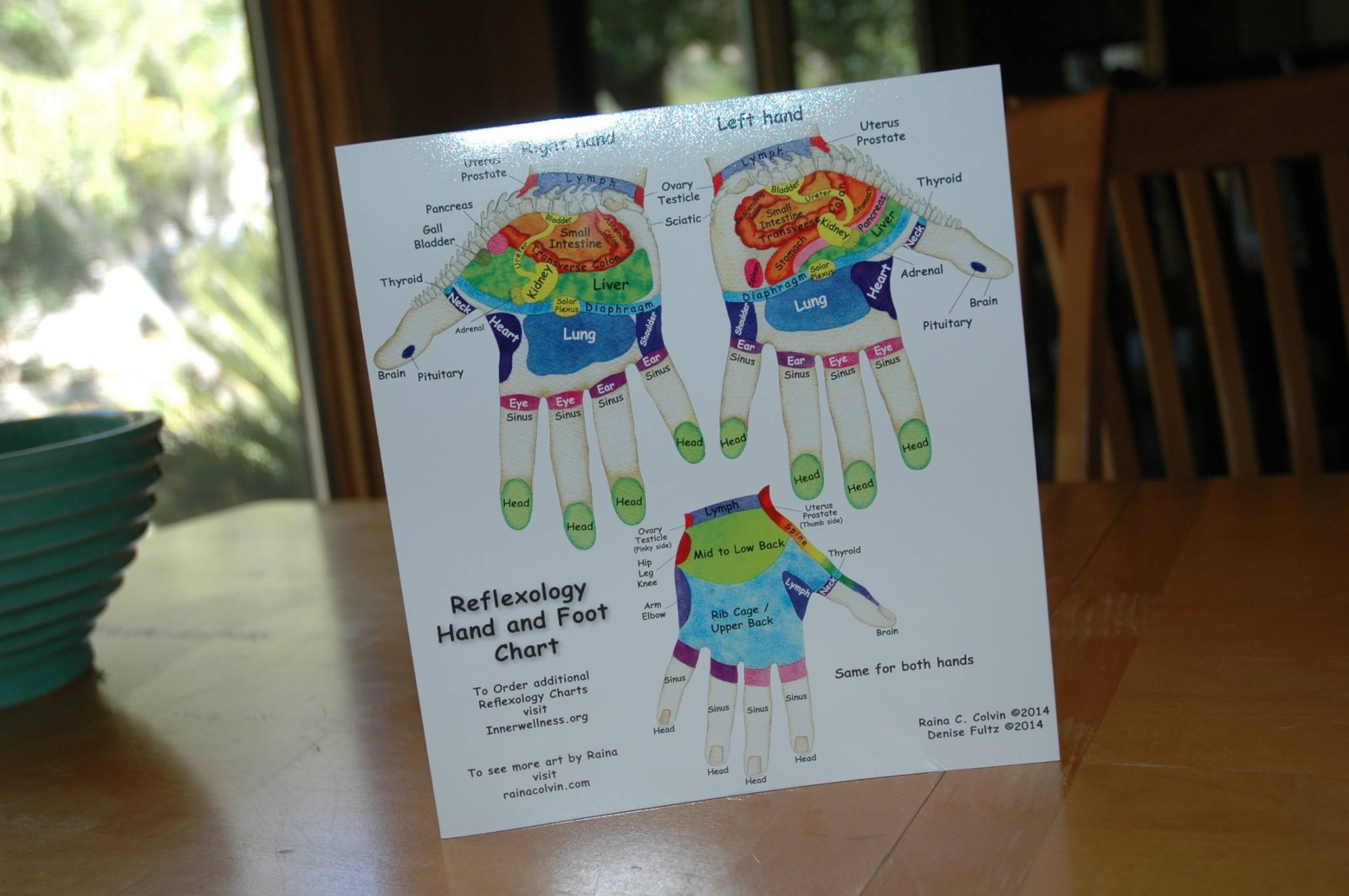 I have been teaching Reflexology for many years at Healing Hands School in Escondido, CA.
I thought it would be a great idea to design and create my own charts and mentioned it to one of my co-teachers and close friend, Raina Colvin. Raina is a Fine Artist and an HHP and I am privileged to say she thought it was a great idea as well. So I gave her my vision and she created the charts and painted them in watercolor. The detail of these charts, including the underlay of the bones of the feet are remarkable. This picture shows the front, which has the bottom of the feet, it opens to find the top and sides of the feet and when you turn it over it contains the Hand Charts. The "closed" size is 9x10.
To order quantities of this chart for your school or 24x36 wall poster, contact Denise directly @ denisehhp@gmail.com
You can see more of Raina Colvin's art work at rainacolvin.com